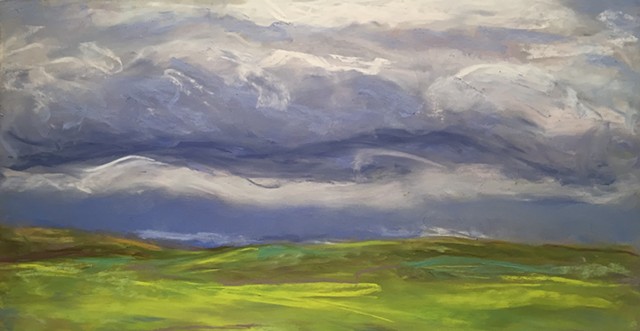 Visual Artist
A native of Chicago, Liz moved to Minnesota to attend St. Olaf College where she majored in French. She received her masters in counseling psychology from the University of St. Thomas in 1999. While raising her children, Liz explored her passion for art by taking many classes and workshops, mainly in Minnesota and Washington state. She's a strong believer that a person doesn't need to be an art major or go the traditional route to becoming an artist, and that everyone is creative in their own way.
Liz paints impressionistic and semi-abstract landscapes in soft pastels, her favorite medium. She loves the tactile nature and multitude of colors of pastels. She also works in acrylic and watercolor, and enjoys photography, drawing and making various crafts.
Travel is a passion of Liz's. Lake Superior land and water scapes are frequent subjects of her paintings— the North Shore is a spiritual and and peaceful place to her. She loves to travel, take photographs and discover new ideas for her paintings. She looks for something "magic" in a subject's light, color and atmosphere.
With her background in psychology, Liz is interested in therapeutic arts. She is an advocate for removing the stigma surrounding mental illness and addiction. She has been involved in several organizations, including Artability, The Retreat (a nonprofit alcohol and drug treatment center) and Little Hospice. She is a member of Grand Marais Art Colony, Minnetonka Center for the Arts and League of Women Voters.
In addition to member and student shows, Liz has had shows at Kenwood Pet Clinic, presented by Framestyles, Albertsson Hansen Architecture, and All Seasons Fireplace, all in the Twin Cities. Liz lives in Minneapolis with her husband, Mike, three cats and one senior dachshund. Their adult children, Marta and Ellie, live in Minneapolis and Berlin.